New Mixtape/Videos/Singles from Mike Roach @MikeRoachNC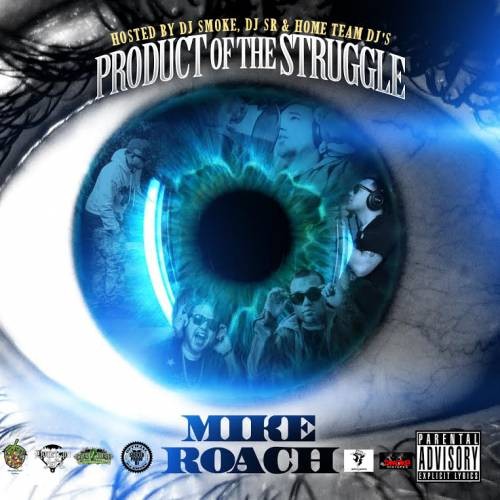 Mike Roach is back with his highly anticipated 3rd mixtape, Product of the Struggle hosted by Dj Smoke, Dj S.R., Home Team Dj's and Mixtape Monopoly!!
Originally from North Carolina, Mike Roach has recently returned to the states after a 2 year stint in Panama City, Panama where he recorded Dancehall and Reggaeton music. In his 2 short years in Panama, Mike signed with Blok 3 Ent and released his first single, "Su Nombre", which garnered much attention from mainstream radio stations throughout Panama City. Since returning to the United States, Mike has shifted his focus from Dancehall and Reggaeton to Hip Hop.
Product Of The Struggle will be Mike's 3rd project and will prove to be one of his strongest thus far. This project is comprised of 20 songs, all engineered Jerk Productions, produced
by KMP Beats, ChopHouzejay, & Jay Major.
MIXTAPE LINKS:
Livemixtapes
http://indy.livemixtapes.com/mixtapes/26159/mike-roach-product-of-the-struggle.html
Datpiff.com
http://www.datpiff.com/Mike-Roach-Product-Of-The-Struggle-mixtape.569463.html
Coast2coastmixtapes.com
http://coast2coastmixtapes.com/mixtapes/mixtapedetail.aspx/mike-roach-product-of-the-struggle
Thisis50.com
http://www.thisis50.com/profiles/blogs/mikeroachnc-product-of-the-struggle-hosted-by-dj-smoke-home-team
VIDEOS: 
Porno Music
http://www.worldstarhiphop.com/videos/video.php?v=wshhHOK73V141P11b3lt
Lifetime
http://www.vladtv.com/blog/183050/video-mike-roach-lifetime/
I'm Just Say'n
http://www.howto-make.org/ULEErMoneyyk1DHV/Mike-Roach-x-I'm-Just-Say'n-(MikeRoachNC).html
Behind the Scenes: Stoopid Fruit Clothing X Mike Roach X Crime Luciano 
http://www.youtube.com/watch?v=ECbvq3K_Dlk
SINGLES:
I'm On
http://www.audiomack.com/song/dj-smoke-mixtapes/im-on-ft-o-dot-holiday
Porno Music
http://hiphopvip.com/mike-roach-mikeroachnc-porno-music-ft-crime-luciano/
Be sure to Follow @MikeRoachNC on IG and Twitter and also @stoopidfruit on IG and @stoopid_Fruit on Twitter